Main News
Site News
Thank you to everyone who supported the Art Gallery last week - the children loved seeing their work framed and on display!
Merry Christmas and a Safe, Happy New Year
All of us at Barnhill would like to wish all of our families and the entire school community a Merry Christmas and a safe, happy New Year.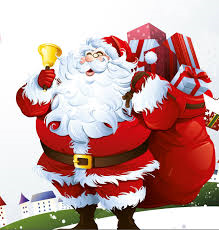 The P6 football team qualified for the North of Scotland finals of the Junior Soccer Sevens. They played with a fantastic attitude and team spirit. We are so proud!
Our amazing P1 pupils performed their nativity "Angel Express" this week. They had a fantastic time and we hope you all enjoyed the show.
They also sang beautifully at the Panmurefield Carol Service, we are so proud of them.
Penalty shoot out victory
Well done to the football team - a thrilling penalty shoot out victory in the final of the Soccer Sevens! Well played boys! Mr Smith
What an exciting netball night!! A playoff match saw us win our league tonight. Two further matches saw us come 2nd in the whole of the Winter League! Miss Myers, Mrs Calder and Miss Gray (and all of us) are so proud!
Thank you so much for all the coats that have been donated so far. Amazing display of generosity!
Another great months for the boys with 2 resounding victories over Claypotts Castle and Eastern. They are currently top of the league with 9 points out of 9. Both the P6 and P7 teams are looking forward to taking part in the Soccer Sevens next month.
We are delighted to be taking part in the Donate a Coat scheme. Good quality winter coats can be handed into the school until 5th December.
A fantastic November saw the girls and boys begin their league campaign. 13 goals for and only 1 against have ensured 2 wins and one draw in their opening 3 games. Well done!